OHEC builds EEC-OSS system to support entrepreneurs, investors, make transactions easier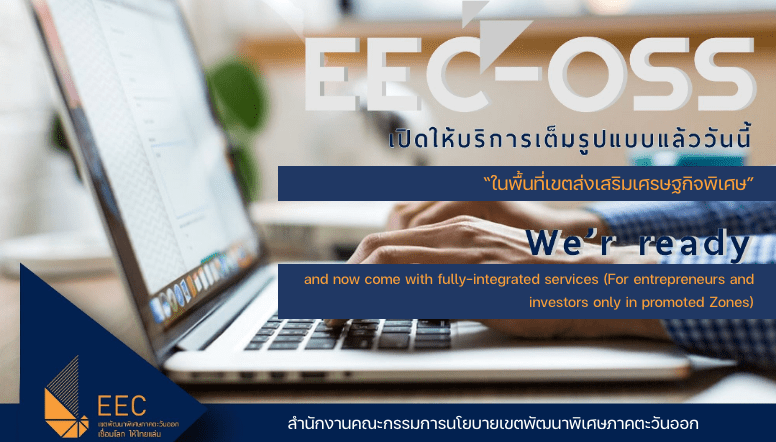 News report from the Eastern Economic Corridor Policy Office (Sor. Por. Phor.) informs that OHEC has a policy to facilitate commercial operators. and industries that do business in the Eastern Special Development Zone or EEC by One Stop Service System (EEC-OSS) To facilitate various matters by facilitating such as linking documents of government agencies to reduce duplication of documents and can apply for approval anytime, anywhere, etc.
Present EEC – OSS ready to provide approval, authorization 41 services Covering 8 laws related to business operations to meet the main target groups such as entrepreneurs and investors within the Special Economic Promotional Zone for Special Operations and special economic promotion zones for industrial affairs (Industrial estates and clusters) both 29 locations via https://eec-oss.com/, which if entrepreneurs or investors want to transact in different steps to be more convenient You can inquire at EEC-OSS.
Source: EECO. builds EEC-OSS system to support entrepreneurs, investors, make transactions easier